Express delivery services to Korea, Japan and Europe
The labor market of Vietnamese people in Japan, Korea and Europe, obviously, is trenmadous, so the demand for good exchange between Vietnam and these countries could be very large. However, shipping goods from Vietnam to Korea, Japan and Europe is not a simple process because not all items can be send. Choosing Indochina247, you will receive reliable and quality advice when you need to transport goods to Japan, especially cheap express delivery services to Korea, Japan and Europe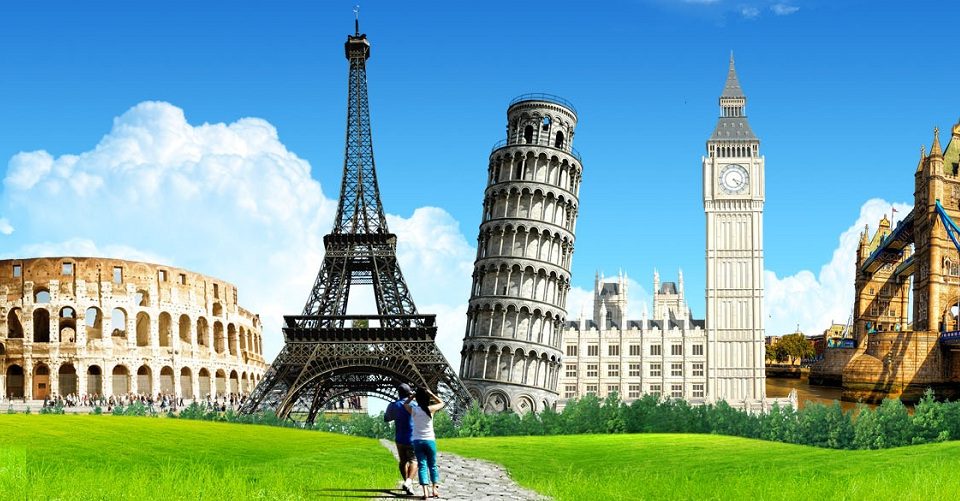 List of items we receive express delivery to Korea, Japan and Europe
Cosmetics, chemicals, functional foods…
Medical equipment, dermatology machines, home medical equipment, auto parts, electronic components….
Clothes, ordinary food, children's toys,…..
Books, newspapers, magazines, CDs, DVDs
Mother and baby, diapers, baby milk, powdered milk…
Fresh ginseng, dried fruit…
Letters, mail, documents…
Why choose Indochina247.com courier service?
If you need to transport goods to Japan quickly, cheaply and safely, Indochina International Shipping Joint Stock Company (Indochina247) is the best choice for everyone. Indochina247 is committed to being the leading, cheap and prestigious courier service provider in Vietnam. We affirm that Indochina247 is the most reliable partner that you need to find when you need to transport goods.
In addition, we have close relationships between us and prestigious airlines in the country as well as the world: Vietnam Airline, Jetstar, Vietjet Air, Cebu Pacific, …
Indochina247's Japan express service packages
Express to Vietnam: 3-5 working days
Normal express delivery to Vietnam: 5-7 working days
Savings courier to Vietnam: 7-10 working days
Carry-on shipment to Vietnam: Depending on the flight
Small air transport to Vietnam: Depending on the flight
Cosmetic courier process to Japan:
You wish to use the express service of goods to follow the following steps:
Step 1: Receive information and advice, quotes
Customers using the service need to prepare and send the following necessary information to Indochina247.com via hotline: 0868.356.797 or email: lienhe@Indochina247.com
Customer information: name, phone number…
List of rows and picture of rows
Volume, quantity
Packaging size and size
Row value
The recipient's information: me, phone number, address…
Other relevant information
NOTE: you fill in the information that we guide TO LIST IN VIETNAMESE ALL TYPES AND QUANTITIES OF GOODS (instead of purchase invoices because everyone needs invoices sent to the vietnamese head).
After receiving your information, our experts will contact you again to advise directly on how to ship and quote you.
Step 2: Send goods to Indochina247 warehouse:
You will pack and send them to Indochina247 warehouses in Canada
Note: you fill out the full information that we guide
Step 3: Billing and Receiving Goods
After the commitment period, the goods are sent to Indochina247's warehouse in Hanoi or Ho Chi Minh City. We will take a second weight measurement.
Our system will then notify you of the total charge based on the originally closed unit price.
Please pay and we will deliver it to you.
Get express freight in districts in Hanoi and Ho Chi Minh City
Districts in Hanoi:
Ba Dinh, Bac Tu Liem, Cau Giay, Dong Da, Ha Dong, Hai Ba Trung, Hoan Kiem, Hoang Mai, Long Bien, Nam from Liem, Tay Ho, Thanh Xuan, Shanxi, Ba Vi, Chuong My, Dan Phuong, Dong Anh, Gia Lam, Hoai Duc, Phu Xuyen, Phu Tho, Quoc Oai, Soc Son, Thach Thất, Thanh Oai, Thanh Tri, Chang tin, Improvisation.
Districts in Ho Chi Minh City:
District 1, District 2, District 3, District 4, District 5, District 6, District 7, District 8, District 9, District 10 District, District 11, District 12, Binh Tan District, Binh Thanh District, Go Vap District, Phu Nhuan District, Tan Binh District, Tan Phu District, Thu Canada District, Binh Chanh District, Can Gio District, Cu Chi District, Hoc Mon District, Nha Be District.
We also provide services such as:
EMS Express, VNPT, Viettel Post, DHL,..
Price list, UPS, DHL, Fedex express.
In addition, we also courier to Europe, Americas carry-on goods, cosmetics, functional foods,…
Other product items: Fashion, clothing fashion, footwear fashion, handbag fashion, eyewear fashion, perfume fashion, lipstick fashion. Functional foods, nutritious foods, cosmetic foods, medicinal foods, powdered milk, body food.
Contact us:
Indochina International Postal Joint Stock Company
Address: 157 Lang Pagoda Street, Dong Da District, Hanoi.
Tel: 0868.356.797
Email: lienhe@indochina247.com
Web: https://indochina247.com/
Youtube: Indochina247 Import and Export
Search trends:
Express, EMS courier, vnpt, Dhl, tnt, ups, fedex, express delivery price, courier service, courier price list, DHL courier, TNT courier,
UPS courier, Fedex courier, postal courier, Viettel courier, US courier, UK courier, Japan courier, Courier to South Korea, Singapore courier, EMS tracking, Vnpost tracking, Viettel tracking, DHL tracking, TNT tracking, UPS tracking, TNT tracking
hang xach hand for me be, hang xach tay la do choi khong dien, xach hand hang quan pond, xach hand tui xach, vi, that lung hang hieu, hang xach tay sua tam, hang xach hand lotion, hang xach hand cream duong da tu, hang xach hand kem chong nang, hang xach hand kem chong nhan, hang xach tay nuoc flower tu, bow cap hang xach tay la mat kinh tu,
hang xach tay la functional food nang and vitamin tu, cap linh kien xach hand sewing, hang xach tay dien, hang xach hand laptop, hang xach tay la sewing state, hang xach hand la speaker and amplifier, hang xach tay la dong ho deo hand,
buy ho may you, buy ho ong kinh may you, buy cough do noi that, nhan buy cough do the thao, nhan buy cough do dien tu, buy ho thiet bi van phong, buy ho thiet bi curve nghiep nho gon, buy ho may thiet bi y te nho gon, buy ho sach and tai lieu, buy ho jewelry, may hut sua, buy cough may you and bees,
In addition, we provide services such as:
– Carry-on goods from Japan to Vietnam;
https://indochina247.com/dich-vu-chuyen-hang-xach-tay-tu-nhat-va-han-quoc-gia-re-va-nhanh-nhat
– Carry-on goods from Korea to Vietnam;
https://indochina247.com/dich-vu-hang-xach-tay-han-quoc-gia-tot-nhat-viet-nam
– Carry-on goods from Australia to Vietnam;
https://indochina247.com/?s=uc
– Transportation of carry-on goods from the US to Vietnam;
https://indochina247.com/?s=My
– Carry-on goods from the UK to Vietnam;
https://indochina247.com/?s=Anh
– Services for transporting goods from Laos to Vietnam;
https://indochina247.com/?s=L%C3%A0o
– Road transport services from Cambodia to Vietnam;
https://indochina247.com/?s=Campuchia
– Road transport services from Thailand to Vietnam
https://indochina247.com/?s=Th%C3%A1i+Lan
Get orders and package shipping from the U.S. and Canada professional cheap
Shipping retail goods by sea to the Philippines is as cheap as giving
Cheap professional sea freight service